Now Available – PeerSync v9.5.0
Peer Software is pleased to announce the general availability of PeerSync v9.5.0, the core replication technology in our PeerSync Migration solution. This release is immediately available for purchase, trial download, and as an upgrade for Peer customers subscribed to PeerSync Software Maintenance and Support.
PeerSync v9.5.0 adds expanded storage platform support, enhancements around our real-time and FastSync engines, as well as performance and usability improvements. Key updates include:
Introduction of CIFS/SMB real-time support for Nutanix Files and Dell EMC Unity storage platforms.
Improved performance, stability, and configuration of real-time detection for all supported platforms.
Added support for revisioning to the FastSync engine.
Enhanced FastSync performance and stability, especially when running multiple processes in parallel.
Simplified support by adding the ability to securely upload Support and System Info bundles to Peer Software support.
Improved connection handling over TCP.
General bug fixes and performance improvements.
Notes
New license required for customers upgrading from v9.4.x or older.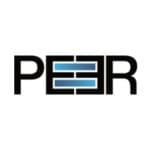 We are helping our customers meet daily challenges through our global file service that allows them to choose the optimal storage platform for each unique requirement at their edge, data center, or cloud environments without worrying about vendor lock-in or barriers that prevent data interoperability.