PeerGFS v4.7.0 is Now Available
The team at Peer Software is pleased to introduce PeerGFS v4.7.0. This is a Major Release that is generally available for purchase, trial download, and as an upgrade for Peer customers subscribed to PeerLink and PeerGFS Software Maintenance and Support. 
PeerGFS v4.7.0 features a number of enhancements to improve performance, usability, and expand integration with leading cloud storage environments. Highlights include upgrades to the Peer Management Broker and the addition of the recently announced Amazon FSx for NetApp ONTAP to the portfolio of supported platforms.
What's New
Upgraded the Peer Management Broker to a new version with updated performance settings, enhanced security tuning, and fixes for several CVEs.
Overhauled offline delete logic, greatly improving functionality across job restarts.
Improved DB stability and performance in environments with high levels of both real-time and scan activity.
Added a connection auto-tuning option to the Peer Agent.
Streamlined the editing workflow for existing jobs and added new email alerting options.
Added the ability to collect Windows event logs when gathering PeerGFS log bundles.
Upgraded Java to AdoptOpenJDK 16 and updated dependency libraries.
Click here to request an upgrade to PeerGFS v4.7.0
Have any questions? Contact a Peer representative or visit the Peer Knowledge Base for additional information.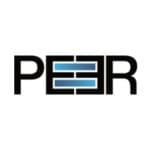 We are helping our customers meet daily challenges through our global file service that allows them to choose the optimal storage platform for each unique requirement at their edge, data center, or cloud environments without worrying about vendor lock-in or barriers that prevent data interoperability.