Get the Latest Version of PeerGFS and Upgrade Eligible PeerLink Licenses
We are pleased to announce the release of PeerGFS v4.3.0. Peer's Global File Service, formerly known as PeerLink, is immediately available for purchase, trial download, and as an upgrade for Peer customers subscribed to PeerLink Software Maintenance.
PeerGFS not only incorporates PeerLink's file collaboration functionality, but also provides additional job types and functionality that more closely match the scenarios for which customers deploy our software. The Peer Management Center ("PMC") and Peer Agent continue to be the primary components used to deploy PeerGFS. In addition, we are streamlining our versioning structure. In the past, the Peer Management Center and Peer Agent were versioned independently of PeerLink. Starting with this release, a single version number will represent PeerGFS and all its components.
What's New
Added additional job types to more closely match customer use cases, including a dedicated File Synchronization job type for non-collaborative scenarios, such as making user data and profiles highly available across data centers.
Added management of Microsoft DFS Namespaces. DFS-N Management integrates with File Collaboration and File Synchronization jobs to automate failover and failback of DFS-N Folder Targets.
Introduced Malicious Event Detection for Windows file servers and all supported NAS platforms. For more information, visit: https://kb.peersoftware.com/peerkb/peergfs/peergfs-faqs/introduction-to-peer-med.
Added support for new functionality now available in Nutanix Files, including nested shares and multi-protocol. Note that this new functionality requires Nutanix Files v3.5.1 or later and only applies to SMB client activity.
Improved job-level statistics to more clearly represent pending and completed work.
Improved support for offline deletion and rename detection.
Improved scan performance for both initial scans and rescans.
Improved overall performance with higher thread limits.
Notes
PeerGFS v4.3 is the successor to PeerLink v3.8.
PeerLink v3.6 is the minimum required version for customers upgrading to PeerGFS v4.3.

Upgrade Instructions:
Please click on the Upgrade Now button and fill out the form to request an upgrade. If you have a valid maintenance contract, a new license key will be sent via email with links to updated installers. If you do not have a valid maintenance contract, we will contact you directly with further instructions.
Once updated keys and installers are received, upgrade steps can be found here.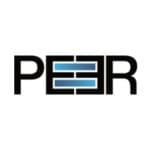 We are helping our customers meet daily challenges through our global file service that allows them to choose the optimal storage platform for each unique requirement at their edge, data center, or cloud environments without worrying about vendor lock-in or barriers that prevent data interoperability.