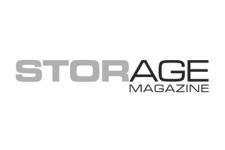 Jimmy Tam –(StorageMagazine)– 
With remote working on the rise, many organizations rely on Virtual Desktop Infrastructure (VDI) to efficiently deploy apps and data to employees. High availability is crucial for VDI performance. Downtime cannot be tolerated.
Real-time file synchronization enables redundancy across data centers and cloud environments. It ensures continuous data availability even when failures occur.
When selecting a real-time file sync solution for VDI:
Prioritize performance and bandwidth. The solution should minimize data transfer requirements with compression and by sending only changed data. This prevents congestion and slowdowns.


Encrypt for security and privacy. End-to-end encryption prevents unauthorized data access in transit. Data loss protections through redundancy are also essential.


Seek opportunities to reduce costs. Opt for solutions compatible with existing systems and requiring minimal configuration. Factor in ongoing licensing, upgrades and support costs.


VDI environments are critical for many organizations today and will remain so post-pandemic. Real-time file synchronization provides the high availability VDI needs. Choosing a secure, cost-effective solution helps minimize disruptions and ensures business continuity.
Learn how to deliver the VDI experience your business needs. 
Get the full Article here