The Nutanix Enterprise Cloud: One OS, One Click.
Peer's flagship solution, Peer Global File Service (PeerGFS™), and Nutanix work in concert to deliver the following capabilities:
Unified globally accessible file system that spans multiple on-premises and cloud storage platforms
Fast local access to user data for file sharing and collaboration with built-in distributed file locking for version integrity
Proven choice for replicating data in real-time to ensure continuous availability of server, storage and datacenter assets
Efficiently gain real-time intelligence from both new and existing unstructured data
Nutanix makes datacenter infrastructure invisible by delivering an Enterprise Cloud that enables IT to focus on the applications and services that power their business. Go beyond hyperconverged infrastructure with one OS, one click.
For more information please download our joint Solution Brief.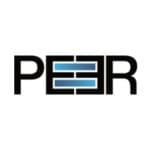 We are helping our customers meet daily challenges through our global file service that allows them to choose the optimal storage platform for each unique requirement at their edge, data center, or cloud environments without worrying about vendor lock-in or barriers that prevent data interoperability.